I am very thrilled to arrange that our two professors make great research presentations to public in Suzhou. The venue is organized by the Suzhou highway association and the event is cohosted by CCDI.
This year, more than 100 people from industry, government and universities participated in this event and shared their knowledge and ideas to solve many traffic problems locally and internationally.
This is 2nd Monash public speech organized following Graham's speech last year. This event promotes our Monash Suzhou program's reputation in China.
I as a director of the China program  thank again two professors, hosts and guests today for making this even successful.
In addition, Monash ITS is happy to appoint our research partners to Monash associates. Three members are as following from left.
Mr. Hanzhong Pan,  Deputy Director from Traffic Management Research Institute of Public Security Ministry of China.
Ms. Yuanqiu Bao, Vice president from CCDI(SuZhou) Exploration & Design Consultant CO.,Ltd.
Mr. Zuoming Yin , Deputy Director from Gusu Suzhou Public Security Bureau
Prof. Geoff Rose, Director form Monash ITS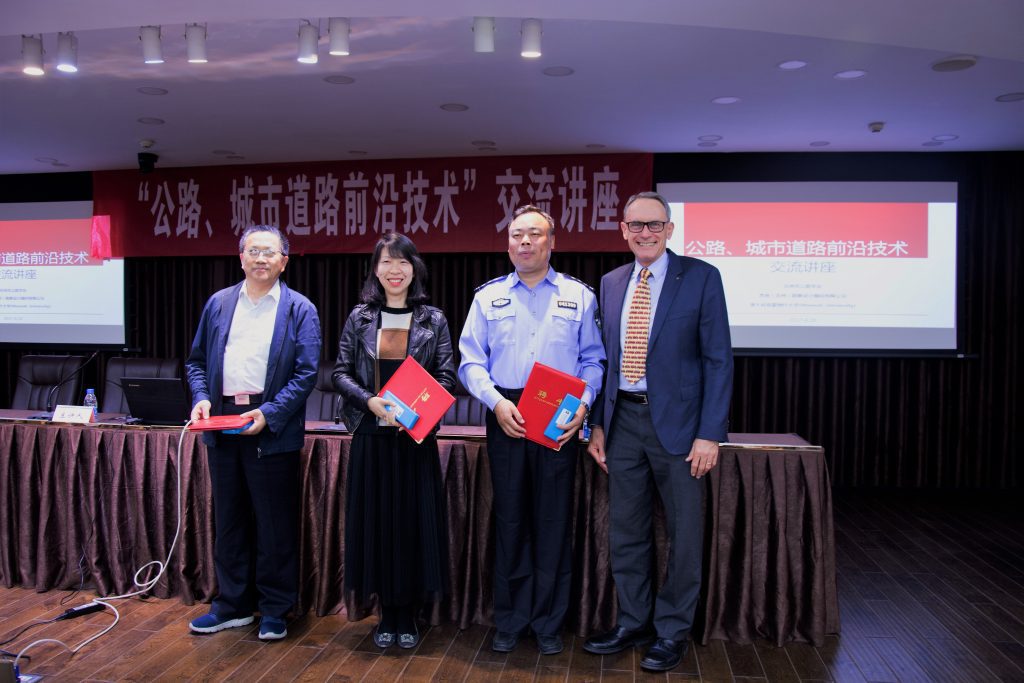 Monash academic staff, staff from Gusu police department and from Suzhou highway association and CCDI.
I am also so pleased that students from school of urban rail transportation, Soochow University and our students get along with each other.
I also presented what my research team has done last 3 years including safety anaysis, illegal parking app, and shared bike programs.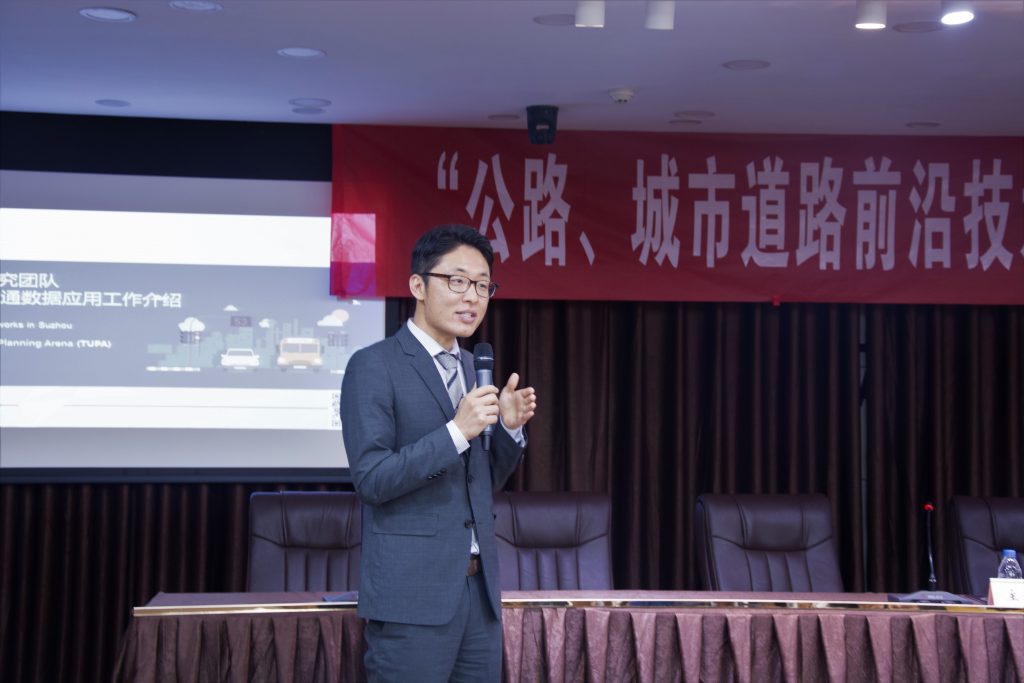 My phd student, Mr Gu plays a very important role in this event as an interpreter.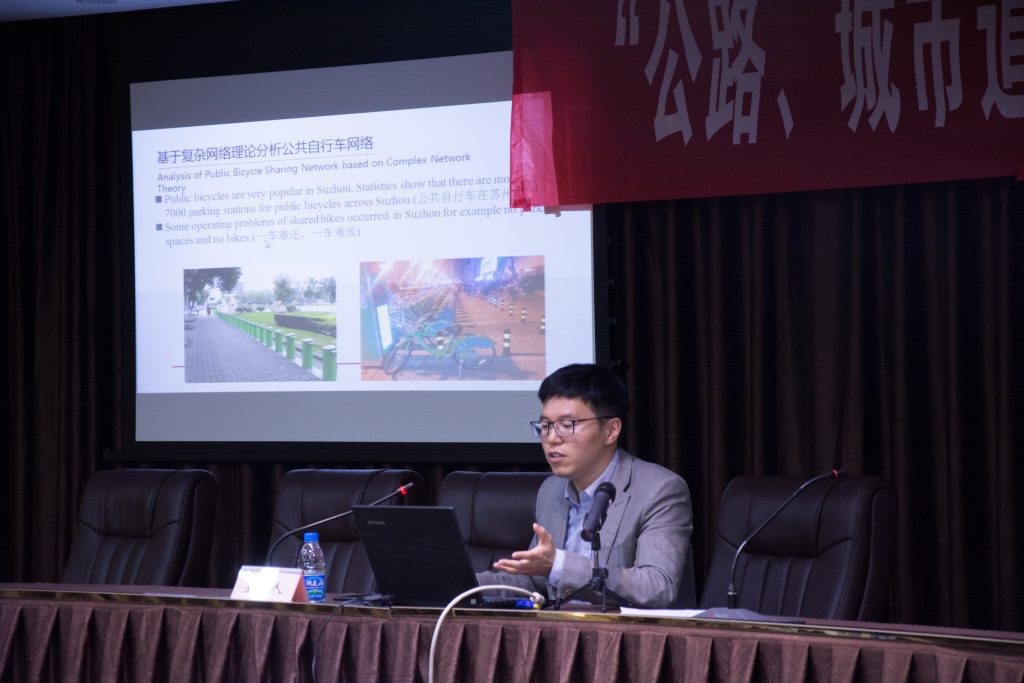 Dr. Zhang made a presentation about the projects CCDI has conducted.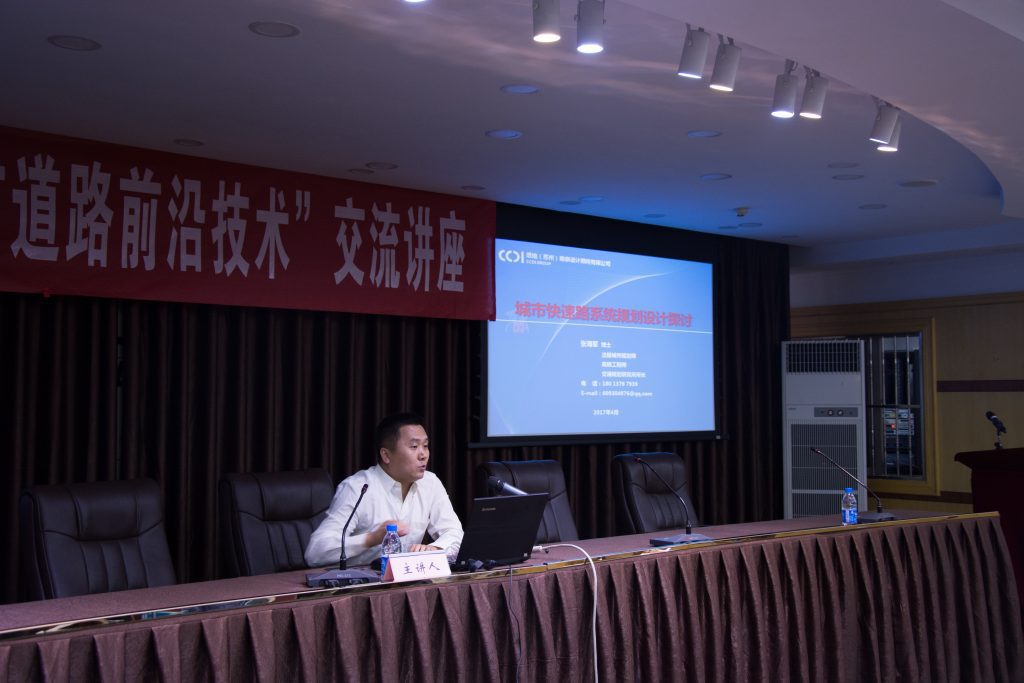 Prof Geoff Rose makes a presentation about our transportation systems with a new horizon that is equivalent to biology.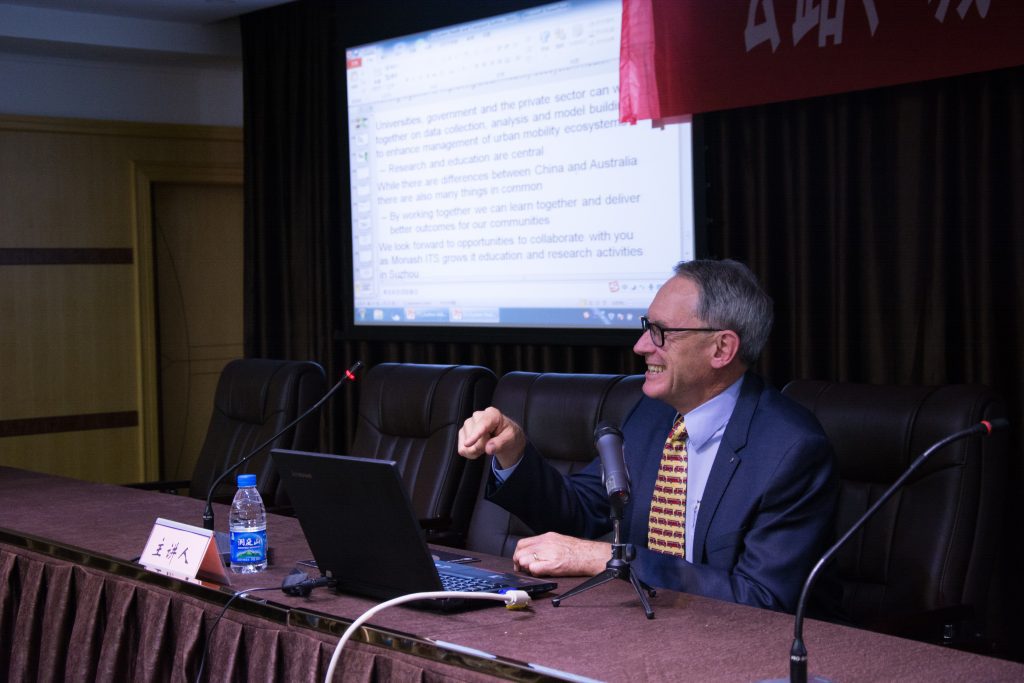 Prof. Hai Vu makes a presentation about ITS deployed in Netherlands as his recent project.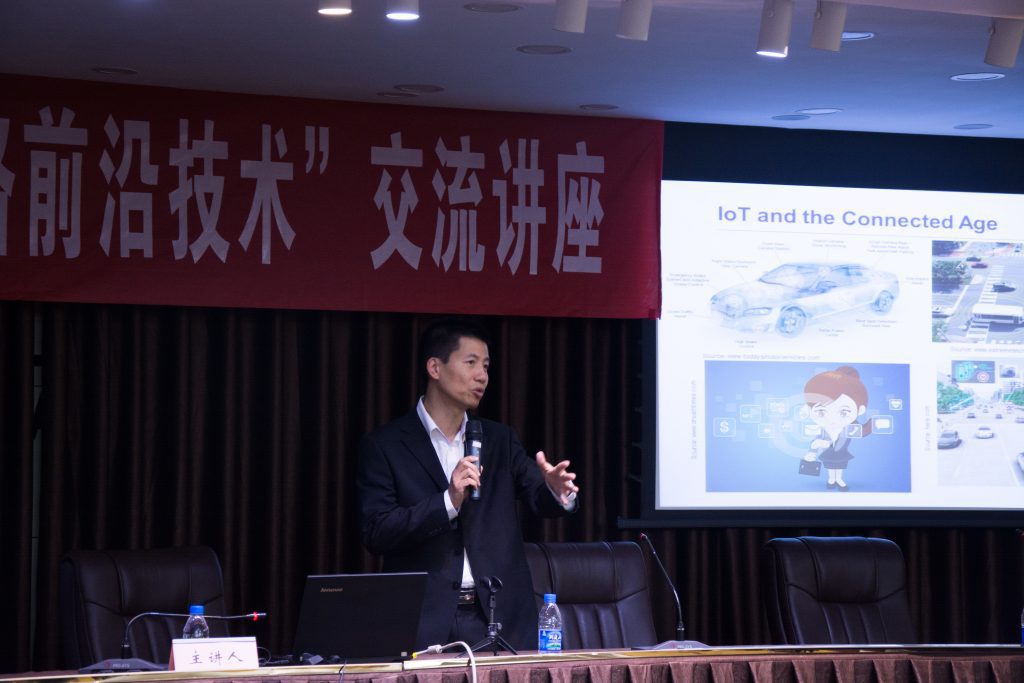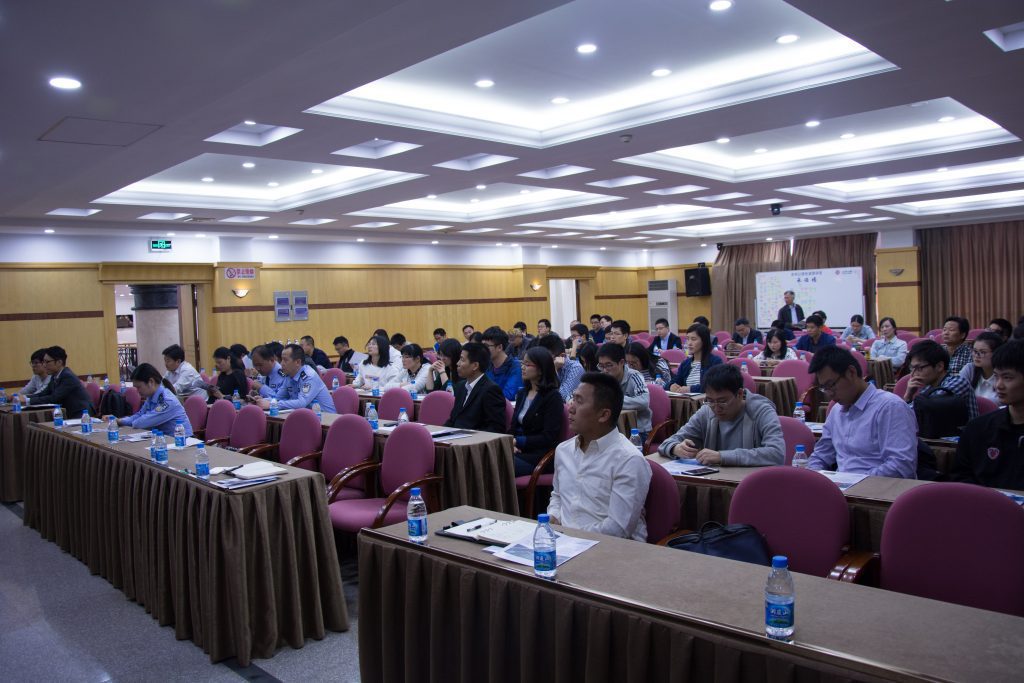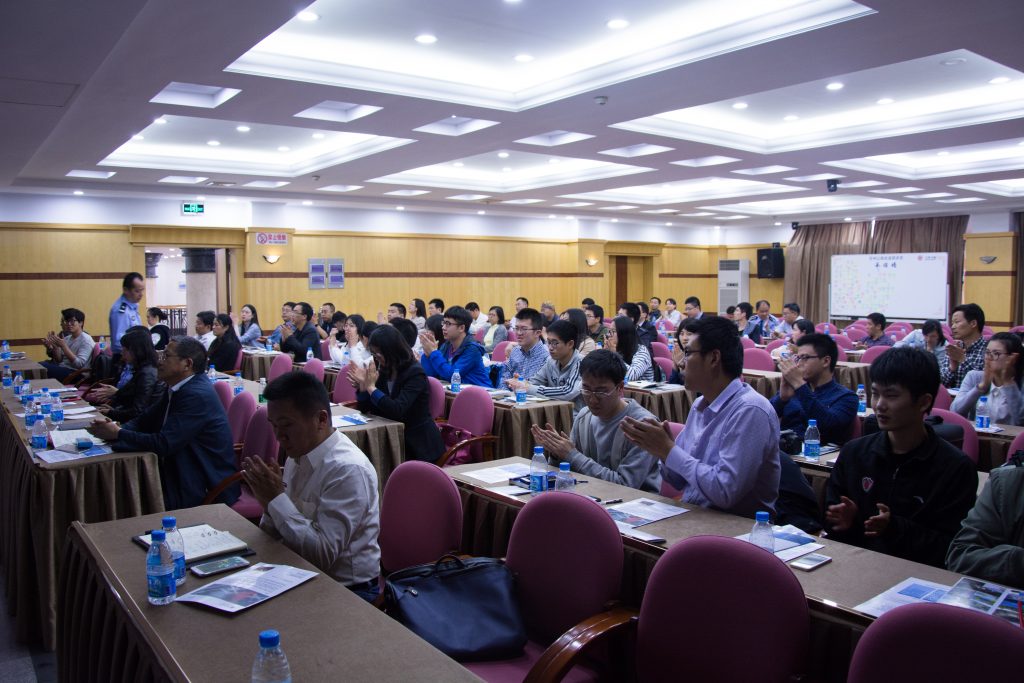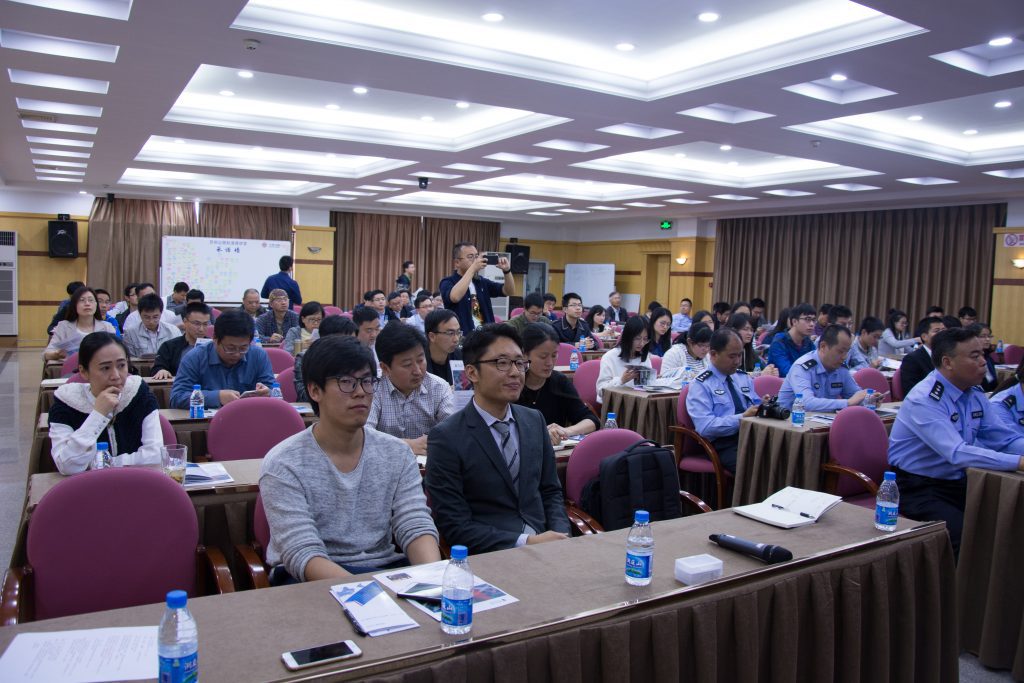 Many constructive questions came out from the audience making this event more impressive.