Our research group is invited by Suzhou Urban Planning Ministry to the Shared Bike Program in Suzhou. Dr. Kim made an opening speech on the Suzhou Shared Bike project that will be conducted with Suzhou Urban Planning Ministry, CCDI and Yongan.
Mr. Gu helps Dr. Kim interpret the opening speech.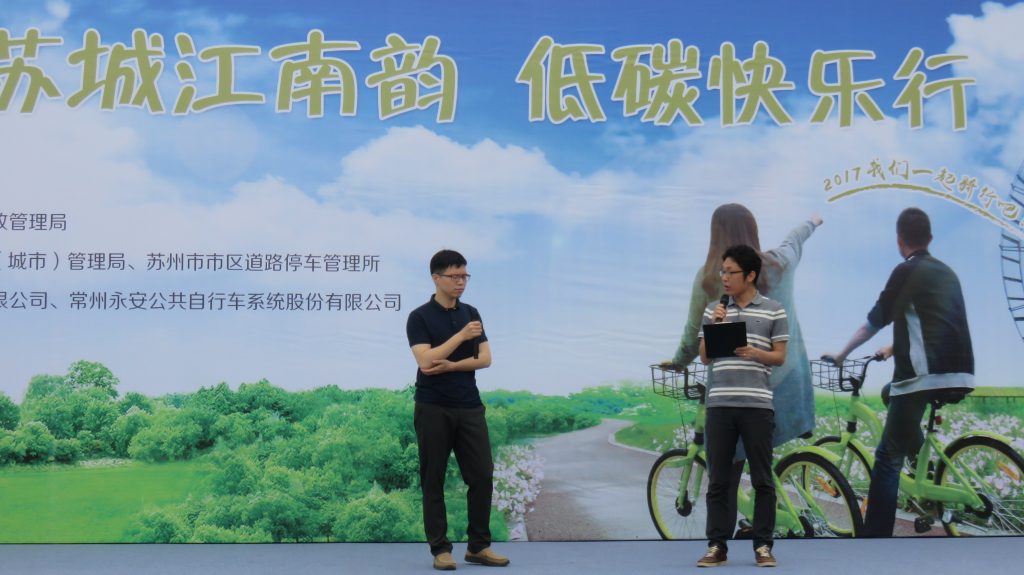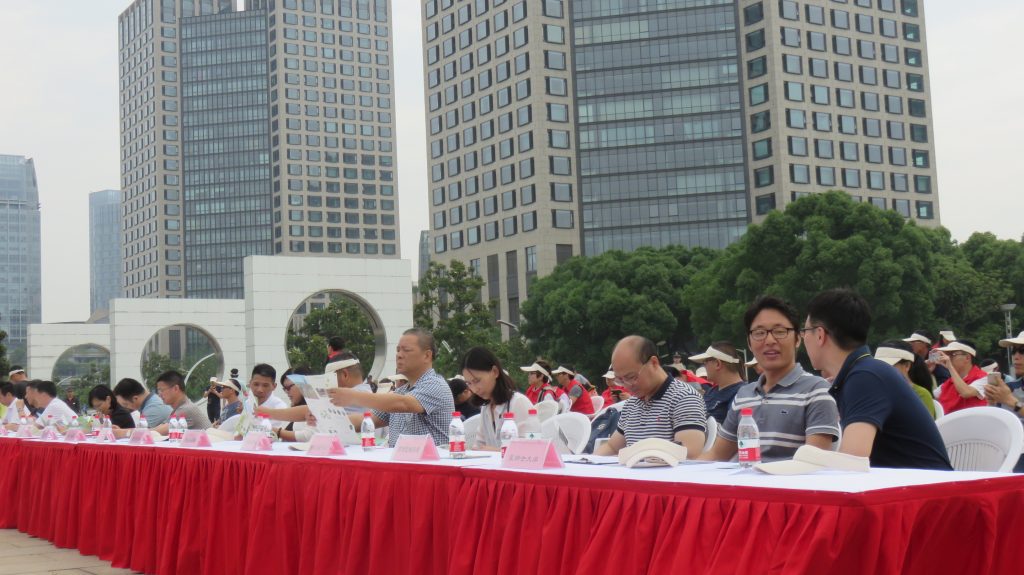 The CEO of Youngan which operates the Suzhou shared bikes docked with more than 2000 stations across Suzhou. He introduced a new designed bike to public. This bike has been rolled out recently in Suzhou.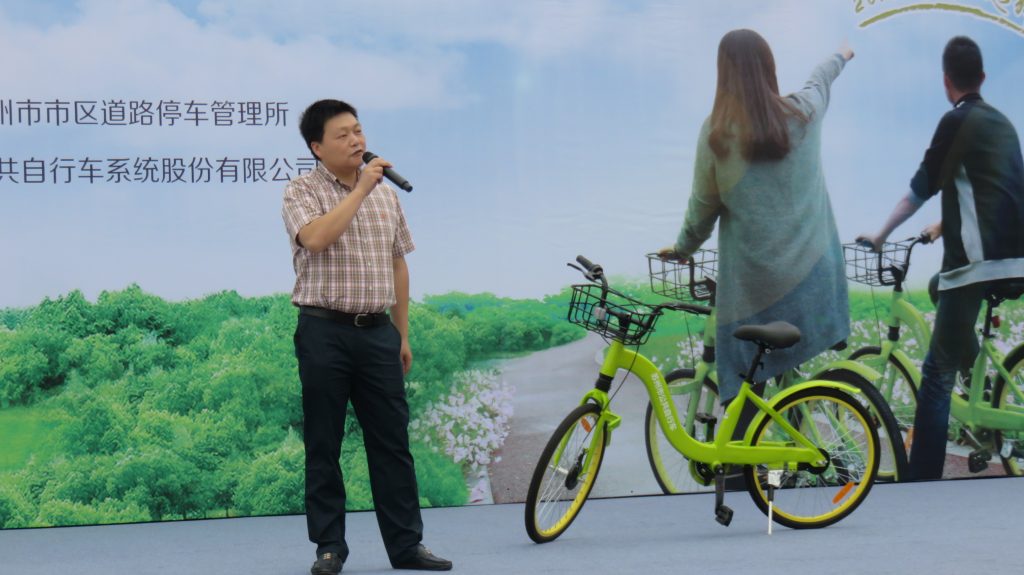 Yongan also introduces new Apps for uses to use in a more convenient way. A new bike path was also released to public so that tourists and citizen can enjoy a beautiful Suzhou scenery using the shared bike.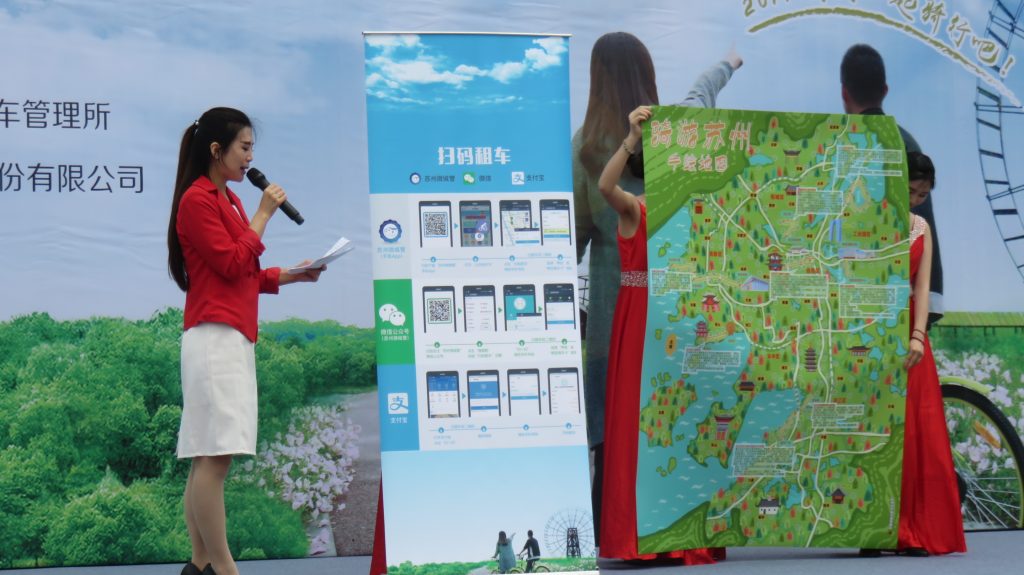 The one in purple is the most frequent bike users in Suzhou in 2016. This is one of the ways Suzhou gov. encourages people to use more active transportation.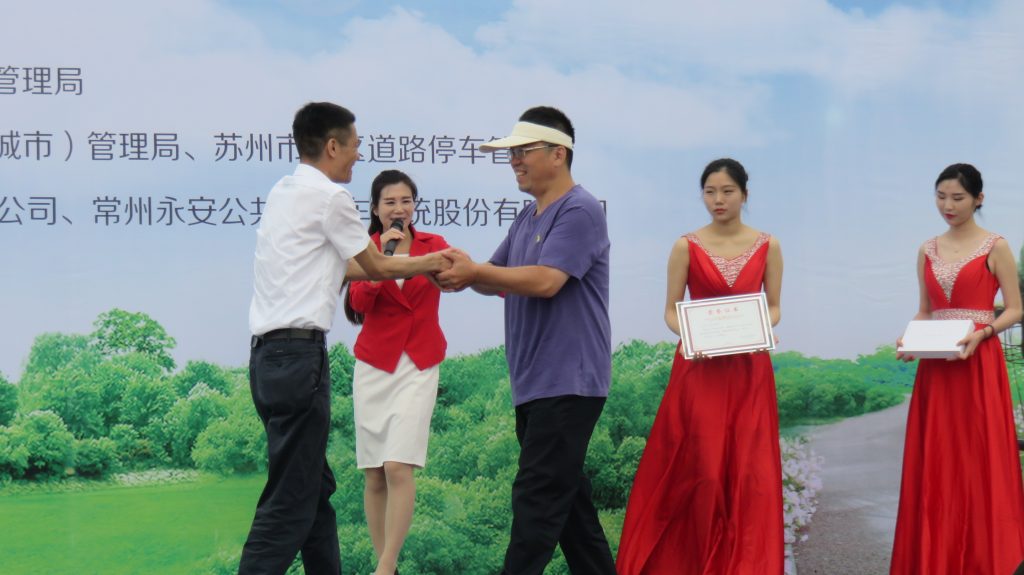 Recently released shared bikes in Suzhou.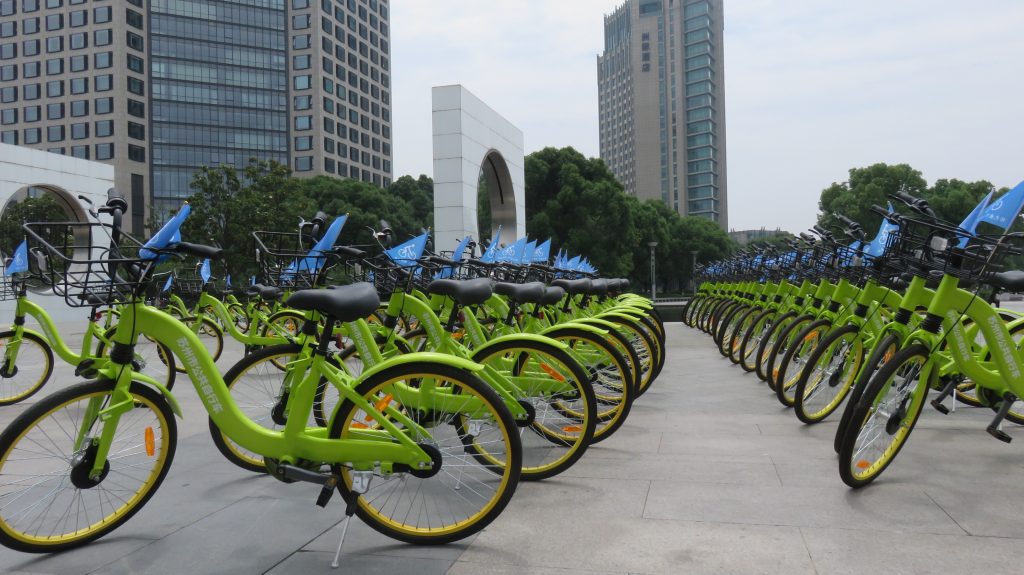 A research team who will make the Suzhou shared bike program better.